About Pawbly
Pawbly is a few years old, built by a small team passionate about helping pets receive the best possible care. We're located in Jarrettsville, Maryland, just north of Baltimore.
Support Us – Pawbly is a free service available to anyone with questions about their pet. There are many costs associated with developing and maintaining this service. If you enjoy what we do and would like to assist, please donate!
What is Pawbly?
Pawbly is a social network for pet people, just like you. It's the easiest way for you and your friends to get answers to your pet related questions and connect online with local and national pet professionals, experts, and caring individuals that have a lot of knowledge to share. And it's free.
People are using Pawbly to:
Quickly get answers to their pet care questions.
Extend relationships with their veterinarians beyond the exam room.
Find trusted resources that improve the quality of life for their pets.
Learn about new pet products and training techniques.
Connect with local pet people to organize dog walks and puppy play dates.
Pawbly's mission is to use the power of technology to extend everyone's ability to care for pets.
Our Mission
We created Pawbly because we believe that connecting people who care about pets with the best resources available results in healthier, happier animals. We hope that pet people everywhere will use Pawbly to not only provide better care for their own pets, but to help their friends and neighbors pets as well.
If you are interested in joining our team, please view our current job openings.
Meet Our Team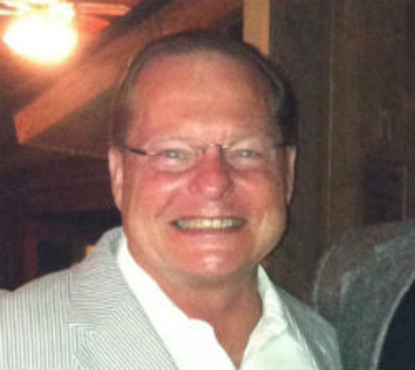 Joe McCollum
Founder & Chief Executive Officer
Joe is responsible for the growth and management of the business. Joe strives to make Pawbly a comprehensive real time platform that delivers help to pets around the world for free.
Joe brings extensive executive management experience to Pawbly having served as both Director of Fleet Engineering for SubCom, a TE Connectivity Limited Company, as well as having served a distinguished 26 year career in the United States Coast Guard. Joe retired from the Coast Guard as Commanding Officer of Naval Engineering Support Unit Honolulu in 2000.
When Joe is not working on expanding Pawblys abilities to help pets in need, he enjoys refinishing his home (an 1800s Pennsylvania farmhouse), Baltimore Ravens football, and spending time with his best four legged friend … a pit bull mixed named Charleston.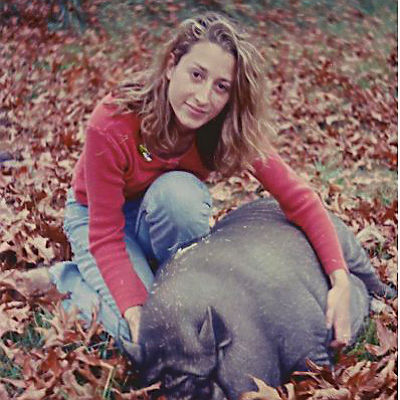 Founder & Chief Creative Officer
Krista oversees the creative vision of Pawbly as well as visual designs, copyrighting, and website user experience.
Dr. Magnifico earned her veterinary degree from the Virginia-Maryland Regional College of Veterinary Medicine in 2005. From vet school she bought a veterinary clinic in northern Maryland where she practiced surgery for cats and dogs. After seven years in general practice and succesfully growing her practice, Krista envisioned a world where pet care was more widely accessible to pet owners without concern for their geography or economic status. Pawbly is the realization of Krista's vision.
Along with the hundreds of homeless and abandoned animals that Krista helps rescue each year, she shares her home with her three dogs (Jeckyl, Charlie, and Savannah), three cats (Wren, Oriole, and Magpie), and a pot-bellied pig named Strawberry. On the rare occasion that she's not helping an animal in need, Krista can be found antiquing all around Northern Maryland and Pennsylvania.
Our Rescue Partners
We are proud to partner with these organizatons that are helping animals and the people that care for them.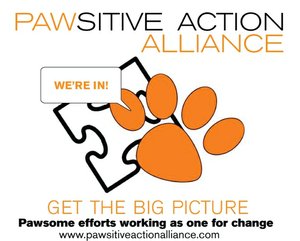 Privacy
Online privacy is always our priority. Pawbly makes it safe to share online the kinds of things youd be okay sharing with people in person.
Here's how:
Pawbly is protected by passwords and encrypted by HTTPS.
We allow you to choose what you feel comfortable sharing with other people on Pawbly.
We never share your personal information with advertisers.
To learn more about privacy on Pawbly, read our complete privacy policy.
To learn more about privacy on Pawbly, read our complete privacy policy.